Peoria Web Design Services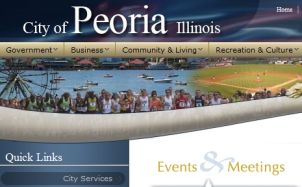 At OIC Group, we emphasize a local approach to our Peoria web design services. Most of our energy is focused on serving local companies for custom web design and website development. As a result, we offer simple, yet fully custom and highly affordable solutions for Peoria businesses looking for web design services.
A Local Peoria Web Design Company
One of the best ways to allocate a marketing budget is investing in a new website. Our Peoria web design company makes it easy to do just that while staying within any financial restraints that your business might have. We understand that the local business landscape is becoming even more challenging with big corporate players dominating the local market. As a result, our Peoria web design company is committed to helping local businesses achieve their online goals. We provide cost-efficient web design services to meet all types of objectives and budgets.
Beyond Web Design Services in Peoria IL
In addition to offering fully custom web design services in Peoria IL, we also specialize in various other website solutions to help sustain ongoing success for our Illinois clients. Our Peoria web design company also specializes in a number of Internet marketing services, including: Pay Per Click (PPC) advertising, Search Engine Optimization (SEO), and social media marketing. We can also support website and email hosting, as well as more technical services for content management, event registration, and more. Our goal is be the one-stop shop for all of your website services, from design to ongoing marketing and support.
A Capable Peoria IL Web Design Team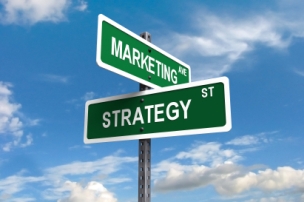 We pride our Peoria Il web design services on the strength and capabilities of our skills and resources. As a highly powerful and proficient web design company in Peoria IL, we employ a wide range of experts.
Some of the members of our Peoria web design team include graphic designers, web marketing specialists, web application developers, customer service representatives, SEO's, PPC advertisers, and Internet marketers. In essence, we build highly effective websites that address more than just website's design.
We provide our Peoria, IL clients with complete website solutions to meet a number of needs.
SEO Friendly Web Design Services
Here at OIC Group, our Peoria web design services are centered on being SEO friendly. In addition to providing custom web design and development services, our company also offers a high degree of expertise in search engine optimization. In fact, our team often includes SEO and Internet marketing services with web design projects. Because proper website coding and development can influence search engine optimization performance, SEO has become an integral component to our services for web design Peoria IL.
Peoria Web Design for Small Businesses
At OIC Group, we strive to make small business web design easy for local Peoria clients. We provide highly professional website design services for all types of businesses in Peoria and throughout the central Illinois region.
From custom website development for mobile friendly sites to optimized website packages for local SEO campaigns, our Peoria web design company puts together unique packages for small businesses. And unlike other companies that provide website design services, our Peoria, Illinois company offers affordable packages at prices tailored for small businesses.
OIC Group for Web Design Peoria IL
If you're seeking a reputable company for web design Peoria IL, OIC Group is your reliable solution. Unlike other web design companies in the central Illinois area that use cookie-cutter website templates and automated development processes, our team of specialists employ hours of labor and experienced creativity in the projects we undertake. The focus of our Peoria web design services is crafting attractive web designs that capture the characteristics of our clients' brands.
Dependable Website Support and Ongoing Services
What distinguishes our services for web design in Peoria IL is our reliable support services. Building websites is more than just a hit-and-run project. We are available to make any ongoing web design modifications or website adjustments. Our support staff is dependable, friendly, and timely, and we are dedicated to helping your business with any ongoing services to best meet your needs. Learn more about our Peoria web design services by contacting us today.