Peoria Web Design Company: OIC Group, Inc.
Learn About Our Professional Website Design Company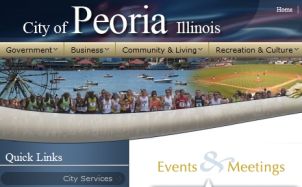 OIC Group is highly-professional and locally-focused Peoria web design company that serves the greater central Illinois region.
Our talented team of website designers provides personalized services and affordable website packages based on the unique needs of our clients.
We offer over ten years of experience serving the companies of Peoria, IL with trusted web design services.
Whether for small businesses or enterprise-level agencies, we can showcase your brand elements and communications that signify your company's web presence.
Contact us for a free quote or learn more about our Peoria, IL web design company below.
SEO-Friendly Web Design Services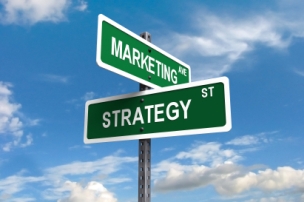 Over the years, SEO has grown into one of the most powerful customer acquisition tools for virtually any type of businesses.
As a result, our company's Peoria web design team is well-integrated with our SEO and web marketing specialists.
Together, they create SEO-friendly websites that are properly coded and optimized for optimal results in organic search.
Our SEO & web design teams have helped countless companies in the Peoria, IL region achieve their online goals.
We begin with a thorough discussion and analysis of your current web presence and the underlying objectives of your company. Our team will then put together a number of options for you to choose from.
The focus of our Peoria web design company is to offer flexible, affordable, and professional website packages that suit your company's needs, goals, and budget restraints.
Socially-Integrated Company Websites

Almost any business can benefit from having a social media presence. In fact, social media is a significant element that contributes to various web marketing campaigns, including SEO.
At OIC Group, our website design company is a strong proponent of developing socially-integrated websites, especially for locally-focused clients. In essence, this entails websites that include social icons and content sharing buttons for efficient promotion via Facebook, Google Plus, Twitter, Pinterest, LinkedIn, and more.
Our Peoria web design company can custom design and integrate the social sharing icons that are most relevant to your business and its target audience. Additionally, our web marketing team can offer ongoing services and consulting programs for social media marketing and engagement strategies.
Locally-Focused Peoria Web Design Company
OIC Group is locally-focused Peoria web design company that seeks to better the marketing potential of area businesses. Experts of OIC Group are well-adept in the latest techniques and best practices in SEO, web development, and web marketing.
In addition, the support services are timely and responsive, ensuring clients encounter little-to-no downtime when issues may arise. Learn more why OIC Group is recognized as one of the most dependable website design companies in Peoria, Illinois and check-out some of the specialty website services that we have to offer.